The traditional country duo has fallen on hard times and ask for your prayers. Read here.
In an emotional blog post on Friday, the traditional country duo Joey + Rory sadly announced to fans that the couple has decided to stop treatment of Rory's stage IV cancer.
The news has hit the country world hard, and there has been an outpouring of support and prayers for the charismatic duo.
Joey underwent her first surgery in June of 2014 to remove the first signs of her cervical cancer, but revealed one year later that the cancer had returned, and was then classified as stage IV. The couple has since been completing intense chemotherapy and radiation treatments that have been daunting to say the least.
The second round of chemo was set to start last week but due to poor results from a preemptive CT scan, they have decided to stop treatment.
Rory described the unfortunate situation in a blog post titled Enough. The following is an excerpt from that post.
"Before the next round of chemo was to start on this past Thursday in Atlanta, the doctors scheduled a CT scan to be done the day before. This was her first major scan since before she had the big surgery in July. So the goal was to see how her body has responded, after the removal of the all the cancer and the first five weeks of treatment. To make sure that there were no signs of the cancer still around. But there was"
"Then the doctor explained that the scans revealed that two quarter-sized tumors have already grown back in the same area that they had been blasting daily with chemo and radiation. And that many more smaller tumors were visible all throughout the abdominal region. She said that the cancer was aggressively spreading in spite of all they've been doing.
So we did what you do when the medicine isn't working, and the doctors are at a loss…and when the 'statistics" say you can do more chemo, but it will only buy you a little time…
We came home. Not to die. But to live."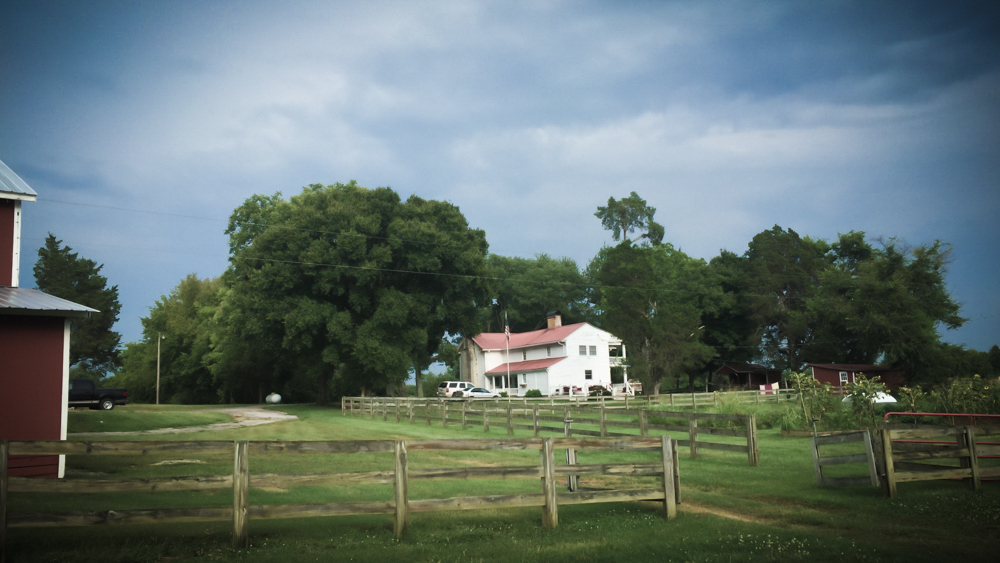 The couple are now home on their Tennessee farm, pictured above, and are caring for their beautiful one year old daughter, Indiana. Rory kindly asks for any prayers you can give, and closed out the post with the following.
"One of the mantra's that I always try to live by is to have incredibly "high hopes, but low expectations". So, even though we know we've reached the end of what medicine can do – and while we prepare for what God has put in front of us… Joey and I will continue to pray for a miracle.
We ask for your prayers too. For a miracle.
And even more so, for peace with His decision.
That is enough."
The world is sending lots of love to Joey and Rory in this time of sadness and we will all continue to pray for this amazing talent's speedy recovery.
To read the full blog post click HERE.