A Tennessee couple have filed suit against Dollywood after a horrifying accident.
Many fans of the country music queen Dolly Parton have fond memories of visiting her theme park in Tennessee, Dollywood. However, recently a Dollywood guest suffered from a scary accident and is now suing the iconic theme park.
According to TMZ, Tedi and Derryl Brown visited the Pigeon Forge, Tenn., amusement park, where Tedi chose to ride the Waltzing Swinger, a giant revolving swing ride that goes higher and faster as the ride progresses.
Tedi alleges that while she was riding, she slipped from her seat; she tried to hang on but slipped and fell 10 feet, head-first, onto the concrete below.
The couple, who claim the accident left Tedi with permanent brain damage and broken bones, says that Dollywood ignored the inclement weather, including rain, which resulted in the slick conditions that contributed to the accident. They are seeking $475,000 in damages.
"Out of respect for the process, and as a matter of practice, Dollywood does not comment on pending litigation," a spokesperson for Dollywood says (quote via the Independent). "We look forward to this issue being resolved and anticipate commenting at that time."
Parton announced last year that Dollywood would undergo a $300 million expansion over 10 years, which would add up to 2,500 jobs in the process.
"I feel like I'm just startin'," she says. "I'm still trying to grow and come up with new dreams every day and make 'em come true."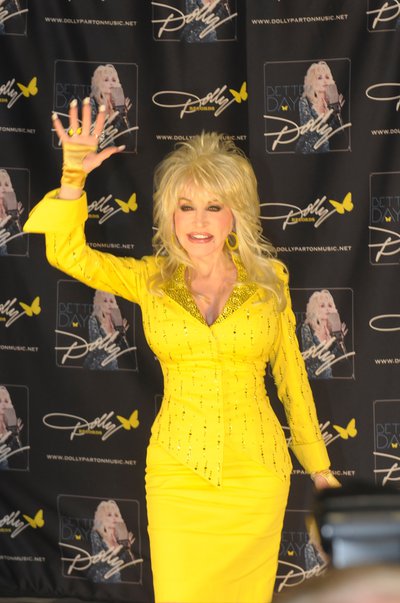 photo: Jim Hagans/CMA