Dolly Parton's latest musical project is sure to please her littlest fans!
Tennessee treasure Dolly Parton, 69, continues to blaze her own trail and make a positive impact! In 1995, the legendary country singer-songwriter established the Imagination Library, which provides free books every month to children from birth up to age five, and Parton has just made public the first of many songs she has penned especially for youngsters.
The icon's debut children's song, "I Believe in You," is an energetic tune encouraging children to overcome obstacles and dream big. Parton recently stated that she derives song writing inspiration from the books offered up by her organization.
"I work with several publishers on the children's books we have … and I write songs every time we get a new book for the Imagination Library," Parton said at a media event. "We write a play around it, and then I write the song. So after so many years, we decided to put all those songs in a children's album."
The track "I Believe in You" and 11 additional songs are planned for the album and 100% of proceeds will be donated to the Dollywood Foundation, which directly supports the Imagination Library.
As fans know, Dolly Parton came from extremely humble beginnings and is enthusiastic about promoting literacy in children regardless of their economic background.
"That's one of the things I'm proudest of, of anything I've ever done," Parton proudly says of the Imagination Library. "You can't educate enough children. A lot of that came from the fact that a lot of my own relatives didn't get to go to school because we were mountain people. You have to get out and work and help feed the family. My own dad couldn't read and write. And my dad was very proud of me. He got to live long enough to see the Imagination Library do well, so he felt like he had done something good too — that he was the inspiration for it."
The Imagination Library has given out more than 60 million books globally, with 750,000 books being distributed each month.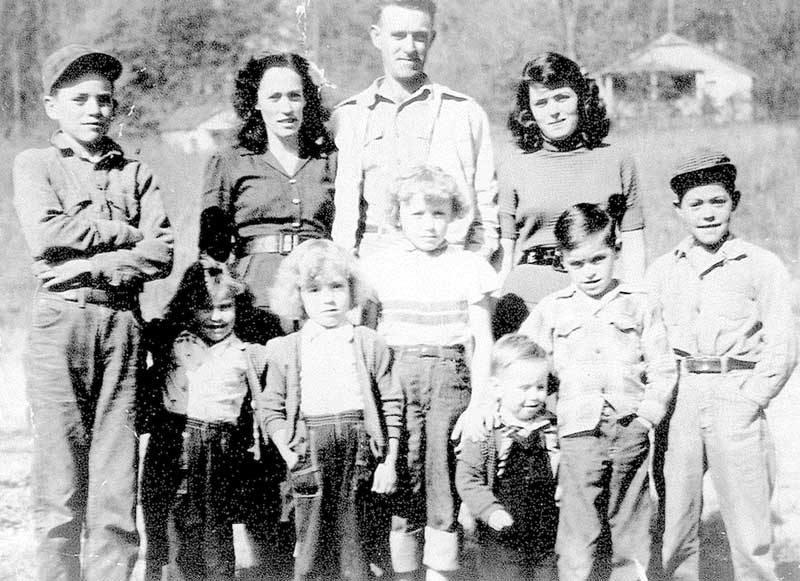 Pictured above is an early photo of the Parton family. Through his famous daughter's charitable efforts, Lee Parton certainly has an amazing legacy. Keep putting more magic into the world, Dolly!